Table of Contents
Introduction
Situated in the heart of the lively downtown Kirkwood, Missouri, the Kirkwood Farmers Market extends an inviting invitation with its weekly showcase of farm-fresh treasures. From the juiciest, sun-ripened fruits and garden-crisp vegetables to delectable, artisanal baked goods, and the most exquisite cuts of meat, this market unfolds as a treasure chest of flavors. However, that's not the end of the story – here, you'll also unearth a trove of enchanting cheeses and meticulously handcrafted marvels that will surely leave you spellbound.
In this immersive exploration, we will dive into the market's captivating history, introduce you to the dedicated vendors who breathe life into it, unveil a thrilling lineup of special events it proudly hosts, and unveil the irresistible reasons why a visit to the Kirkwood Farmers Market is far more than a mere shopping excursion – it's a vibrant experience just waiting for you to embrace.
History
In the grand tapestry of history, the Kirkwood Farmers Market emerges as a vibrant thread, woven into the very fabric of the community. Its roots trace back to the pivotal year of 1976 when it sprouted as a bicentennial marvel. For over four glorious decades, it has stood as an unwavering cornerstone, a symbol of community strength.
A Shifting Landscape Originally, it graced the grounds of the iconic Kirkwood Train Station, where it blossomed amidst the hustle and bustle of travel. However, in the transformative year of 2010, a new chapter was written. The market, like a nomad finding a new oasis, relocated to its current home on the picturesque Argonne Drive, and there, it found fertile soil for growth and continued prosperity.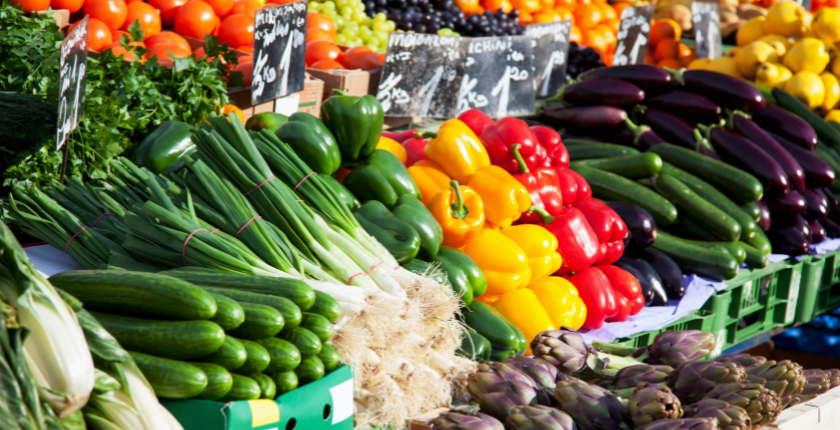 Vendors
One of the market's standout features is its diverse range of vendors, catering to various tastes and preferences:
Produce vendors:
Offering a vibrant selection of fresh fruits, vegetables, and herbs.
Fresh Produce:
The market's produce vendors offer a bountiful harvest of seasonal fruits and vegetables, all grown with care by local farmers. From crisp apples and juicy tomatoes to leafy greens and vibrant herbs, the market's produce is sure to tantalize your taste buds.
Baked goods vendors:
The market's baked goods vendors are masters of their craft, offering a variety of delicious treats from scratch. Whether you're craving a freshly baked loaf of bread, a decadent pastry, or a flaky croissant, you're sure to find something to satisfy your sweet tooth.
Meat vendors:
Providing top-quality options like beef, pork, chicken, and lamb.
Cheese vendors:
Showcasing a variety of cheeses, including cheddar, brie, and goat cheese.
Artisan goods vendors:
Explore and support vendors who specialize in crafting artisanal products.When you champion artisanal creators, you're not simply acquiring distinctive, top-tier goods; you're also becoming a patron of the exceptional talents and unwavering dedication of individuals who pour their heart and soul into their craft. Be it handcrafted jewelry, exquisite ceramics, luxurious textiles, or gourmet delicacies, supporting artisanal goods vendors allows you to own exceptional, top-tier pieces that truly reflect the artistry and commitment of their creators.
Events:
The Kirkwood Farmers Market transcends the usual Saturday routine. Throughout the year, it transforms into a hub of excitement, hosting a medley of thrilling events that infuse an extra layer of joy and festivity into the mix
The Peach Festival (July):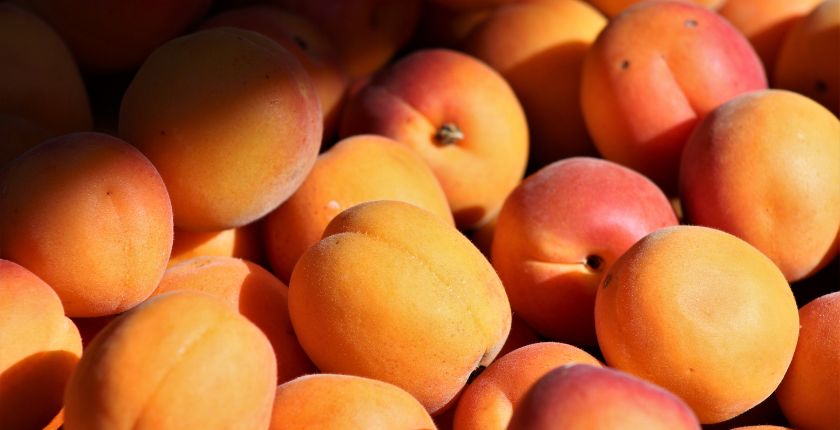 The Peach Festival, taking place in July, is a lively celebration focused on the delightful and succulent fruit. It provides a diverse range of entertaining activities suitable for individuals of all ages, rendering it a perfect event for families to enjoy together. From guided orchard tours to exciting peach-picking adventures, there are numerous chances for attendees to intimately engage with these delicious fruits.
In addition to the agricultural experiences, the festival also features a diverse range of entertainment options. Live music performances, dance shows, and other forms of artistic expression add a lively and dynamic atmosphere to the event. Food stalls and vendors offer an assortment of peach-inspired delicacies, ranging from classic pies and jams to innovative culinary creations that showcase the fruit's versatility kirkwood farmers market.
The Fall Fun Zone (October):
The Fall Fun Zone, usually scheduled for October, is a thrilling seasonal occasion that guarantees a multitude of entertaining activities and entertainment for participants of all ages. As the leaves of autumn undergo their transformation and the temperature cools, this event encapsulates the essence of the fall season in an enjoyable and festive manner.
Visitors to the Fall Fun Zone can look forward to a range of activities designed to embrace the unique charms of autumn. This might include traditional fall pastimes like pumpkin picking, hayrides, and corn mazes. For those who enjoy a bit of adventure, there could be opportunities for zip-lining or rock climbing. Get More information About Revealing Market MX
The Holiday Market (December :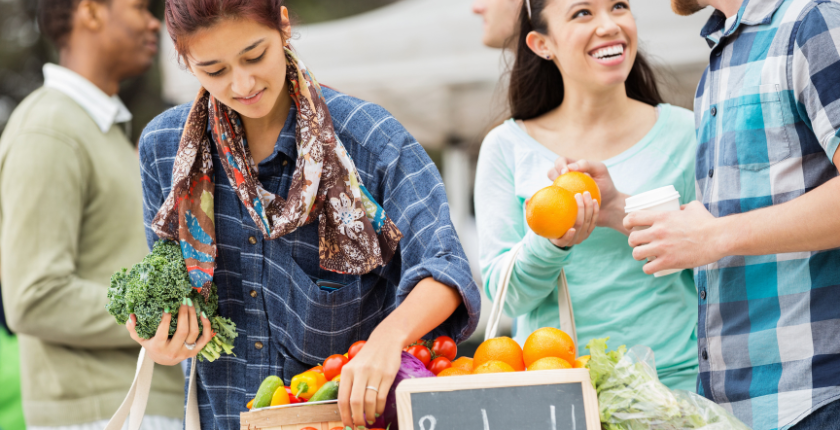 The Holiday Market is a lively and festive celebration, a long-standing tradition that brightens the holiday season. It offers a splendid opportunity for individuals to completely immerse themselves in the holiday ambiance, discovering exclusive gifts, decorations, and seasonal delights. This cherished event nurtures a sense of joy and togetherness throughout the community.
At this joyful gathering, patrons can eagerly anticipate a diverse array of artisanal and handcrafted creations, ranging from exquisitely designed ornaments and decorative items to truly one-of-a-kind gifts. The skills of local craftsmen and artists are often on display, granting shoppers the chance to acquire unique, locally-crafted treasures that serve as thoughtful presents and enhance the festive atmosphere of their homes.
From hand-painted ornaments to meticulously crafted pottery, and house-made jams and jellies, the Holiday Market is a treasure trove of exceptional and considerate gift ideas. Shoppers can also explore a wide selection of festive decorations to infuse their homes with a delightful touch of holiday cheer. Naturally, no holiday market would be complete without the delectable offerings of seasonal food and beverages. Visitors can savor everything from rich hot chocolate and roasted chestnuts to gingerbread cookies and homemade cranberry sauce.
Why Visit the Kirkwood Farmers Market?
There are numerous compelling reasons to visit this vibrant market:
Support Local Farmers and Businesses:
Supporting local farmers and businesses is a valuable and community-driven initiative that carries numerous benefits for both the local economy and the well-being of a region.By opting to back these homegrown businesses, individuals and communities have the power to play a role in generating numerous favorable results, nurturing a deeper bond and sustainability. By shopping at the Kirkwood Farmers Market, you contribute to the growth of local farmers and artisans, strengthening the community's economy.
Buy Fresh, High-Quality Food: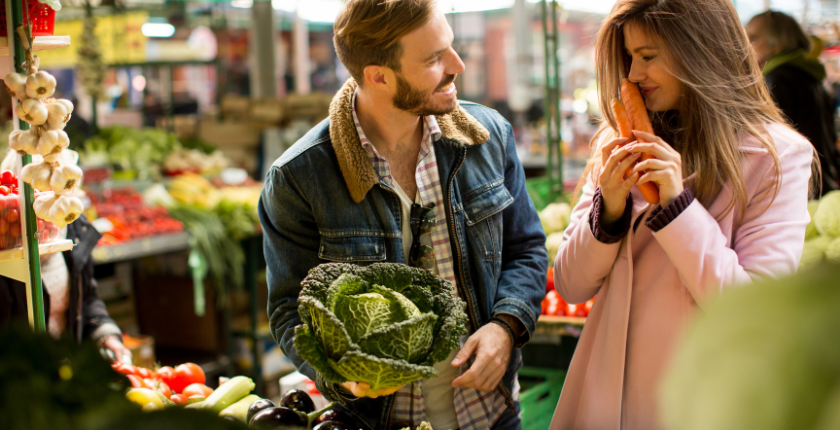 When you're shopping for groceries, prioritize fresh and high-quality items. Look for products that are in their prime, free from blemishes, and have a vibrant appearance. Seek out reputable vendors and markets known for their superior produce and food products. Prioritize locally-sourced options whenever possible, as they often boast higher quality and freshness. Pay attention to labels and descriptions, opting for organic or sustainably-sourced items when available. Remember, investing in fresh, high-quality food not only supports your health but also contributes to a more sustainable and enjoyable culinary experience.
Experience a Sense of Community:
Partake in endeavors and interactions that cultivate a deep sense of unity and belonging within your community. Immerse yourself in the vibrant fabric of local life by actively engaging in events that align with your interests, becoming a member of clubs or groups that mirror your unique passions, and investing time in building meaningful connections with your neighbors. Extend a helping hand by volunteering for community projects and initiatives, as your contributions to the betterment of your local area can enhance your sense of belonging.
Enrich your involvement by attending town hall meetings, championing the growth of local enterprises, and conscientiously cultivating lasting relationships with those who share your neighborhood or town. By immersing yourself in the vibrant fabric of your community, you'll discover an unshakable bond and deep connection with the individuals who call your neighborhood or town home
Enjoy Live Music and Other Entertainment:
Indulge in the sheer joy of live music and a multitude of entertainment forms. Immerse yourself in the pulsating rhythms and artistic brilliance of live music through attending concerts, music festivals, and captivating local performances. Expand your horizons and embrace the world of entertainment by exploring theaters, relishing in comedy shows, and partaking in enriching cultural events. Engage with diverse genres and styles to unearth new passions and experiences. Whether you're savoring the melodies of a beloved band or embarking on a journey into the uncharted, the realm of live music and entertainment presents boundless opportunities for pleasure and cultural enrichment.
Embark on a culinary voyage to explore new foods and acquire fresh inspiration for your culinary adventures. The Kirkwood Farmers Market is an exceptional destination to uncover novel flavors and gather ideas for your culinary creations. Click Here to Read More About Business
Conclusion:
The Kirkwood Farmers Market is not merely a place for procuring groceries; it's a vibrant community hub, a source of fresh and delightful goods, and a stage for engaging events. Whether you're a local resident or a passing traveler, a visit to this market is an essential experience to savor the vibrant spirit of Kirkwood.
FAQs
Q1: When is the Kirkwood Farmers Market open?
The Kirkwood Farmers Market is open every Saturday from 8 am to 12 pm.
Q2: Are the vendors at the market local businesses?
Yes, the market primarily features local vendors, supporting the community.
Q3: Is there parking available at the market?
Yes, there is ample parking available near the market's location on Argonne Drive.
Q4: Can I find organic produce at the Kirkwood Farmers Market?
Yes, some vendors offer organic fruits and vegetables.
Q5: Are pets allowed at the market?
Pets are welcome at the Kirkwood Farmers Market, but please keep them on a leash and clean up after them.